Stop wasting time with inefficient file folders and start finding your documents the easy way. Just like filing folders and cabinets, network folders are an outdated and difficult-to-navigate way to organize and manage documents.
IGTS offers document and information management the way it should be: easy to learn and use, reliable, powerful and secure - without breaking your budget. Unlike any other document management solution,we offer the possibility of increasing the productivity of your staff, without demanding a change in how they work! You will improve workflow, increase information reuse, eliminate redundancy, securely control content, and avoid conflicts and data loss – all in a single solution that integrates with Windows Explorer.
No more lost or late documents and no more lost work when colleagues save over important work, with automated workflows and version control.
No more copy/pasting between systems. Throw an integration with all your systems (ERP, CRM etc.) to leverage information across systems and documents.
Access and participate with any device. Manage, edit, share, review and approve content from your desktop, laptop, tablet, or smartphone!
No more browsing through folders in order to find your documents. Our powerful search delivers the right result instantly.
Secure and reliable. Your content always backed-up and never someone with improper access rights. With minimal IT admin effort.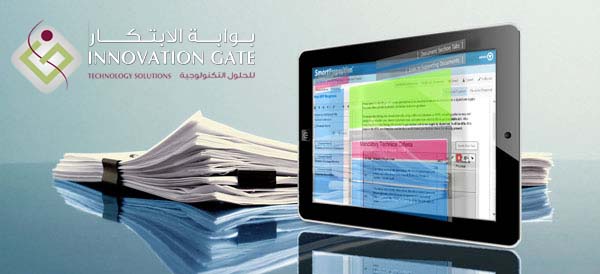 Fast Search

- Search on metadata and "full-text" file contents.

- Dynamic Views display files in virtual folders based on tags (i.e., invoices by month).

Secure

- Hide sensitive documents

- Password protected and encrypted

Conrtolled Editing & Workflow

- Version control.

- Check-in / Check-out.

- Workflow & Notifications.

Supports all Windows Applications

- Use standard File Commands: Open, Save.

- Supports all file types.

Offline use & Web Interface

- Fast & Reliable performance.

- Anytime, anywhere access.

- Automatic server synchronization.

- PC, Mac & Linux support.

Document Capture

- Support for scanning paper documents with OCR.

- Email support with Drag & Drop.